A $20,000 budget can buy a lot of remodeling. Whether you are planning to sell soon and want to improve your resale value or plan on staying for a while and want to make some improvements you'll enjoy, you don't need to spend a fortune. There are plenty of projects which can make an enormous difference.
Here are 6 popular choices to consider:
Kitchen
Although a complete renovation of an outdated kitchen can cost between $30,000 and $60,000, there are small improvements you could consider. Replacing the counters, adding LED lighting under the cabinets, installing a new faucet, replacing the sink, and installing a new tile backsplash provide a nice facelift. Also, there's no need to replace those kitchen cabinets if they are in good shape. There are now several paints specially formulated just for kitchen cabinets. And finally, if you regularly watch for discounts, it is possible to find great deals on stainless steel appliances.
Safety is always first in any renovation project. This might be a suitable time to replace those GFI outlets by the sink with new ones. They don't last forever.
Bathrooms
The cost to remodel an average size bathroom is $10,800. How much you'll spend depends on the quality of the fixtures and finishes you choose. Reconfiguring a bathroom and moving the plumbing and electrical connections adds significantly to the cost. You can paint the bathroom, change the vanity, replace the medicine cabinet, update the lighting, redo the flooring and fixtures for under $20,000. Refinishing/ recoating a cast iron tub can cost around $700-, but make sure the company you hire for the job can provide you with several references to attest to their workmanship.
When it comes to the cost of updating a bathroom the big differential is material. You can find excellent quality and attractive materials in the middle pricing range. It is easy to lose focus and spend way over budget. On average most homeowners will recoup around 70 percent on the investment if they stick to the mid-level quality range.
Again, don't forget about safety. Those GFI outlets by the sink don't react as quickly with age. The cost to replace them or add them is low, and the benefit they provide is priceless.
Basement
Completing a partially finished or unfinished basement provides more livable space and increases your resale value. The average cost in 2021 was just under $20,000-, but that could change greatly depending upon how much work has to be done. You should expect to recoup more than 70% of that cost when you sell.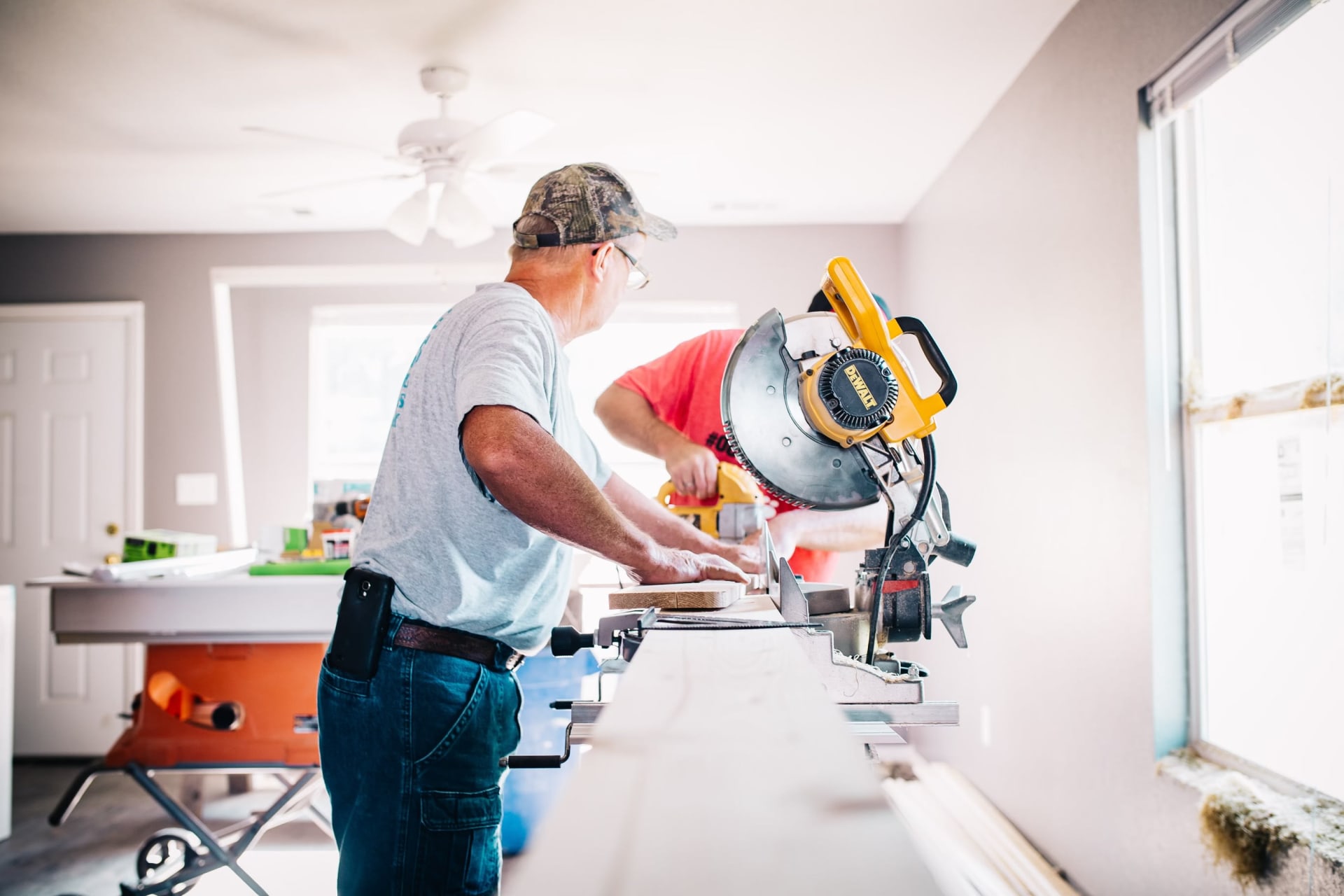 Keep in mind every jurisdiction in the DC Metro area requires permits for partially or completely finishing a basement. This adds to the cost, plus it adds to the time needed to complete the work. Plus, the cost of the project goes up significantly if there is waterproofing, electrical, plumbing or HVAC work involved.
A basement remodeling project that just requires changing the floors and painting can easily be accomplished for less than $20,000-. I'm constantly amazed at how bright and cheery a basement can become with just a fresh coat of paint.
Main Bedroom
Replacing or refinishing the flooring, painting the walls and ceiling, replacing the electrical outlet and switch covers, plus building or redesigning the closet space are aspects of the main bedroom that make a remarkable difference. New recessed lighting or adding a ceiling fan can increase your cost, but still be carried out for less than $20,000- You don't have to limit this to just the main bedroom. Consider a refresh for all the bedrooms.
Deck
Adding a deck or patio can increase your home's resale value. You can generally recoup around 65% of the cost for these improvements. Over the past two years increasing outdoor living space became important to many of my clients in AU Park and Chevy Chase, DC. Size and materials used will greatly impact whether you will be able to stay within budget.
Flooring
One of the most overlooked aspects of a house are its floors. I routinely recommend that my clients refinish their floors before going on the market. Beautiful floors make a beautiful house. Replacing carpeting and refinishing hardwood flooring is not as expensive as you might think.
If you need a referral of some companies that I use, contact me, I'm glad to share my resources.